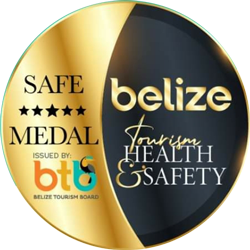 We are Gold Standard Certified
What additional safety precautions are we taking?
Nauti by Nature Fishing Charters has additional safety precautions to its fishing and snorkeling trips, by completing the Belize Tourism Board Safety Protocol Training. As a small Fishing Charter and Snorkeling company, using our service is a great way to stay off the beaten path.