Captain Jermaine Cain "Big Fish" has 30+ years as a fishing guide and boat captain, seasoned by the most versatile anglers and fishermen who traveled these waters. Jermaine's broad knowledge of the sea comes from the fishing village of Placencia; along with insight from many different seafaring locals and Internationally known anglers.
He is a third generation Westby fishing guide, ex-marine pilot, captain, fisherman and local marine consultant.
Jermaine is one of the top Fishing Guides in Placencia and a licensed boat captain by the Belize Fisheries Department.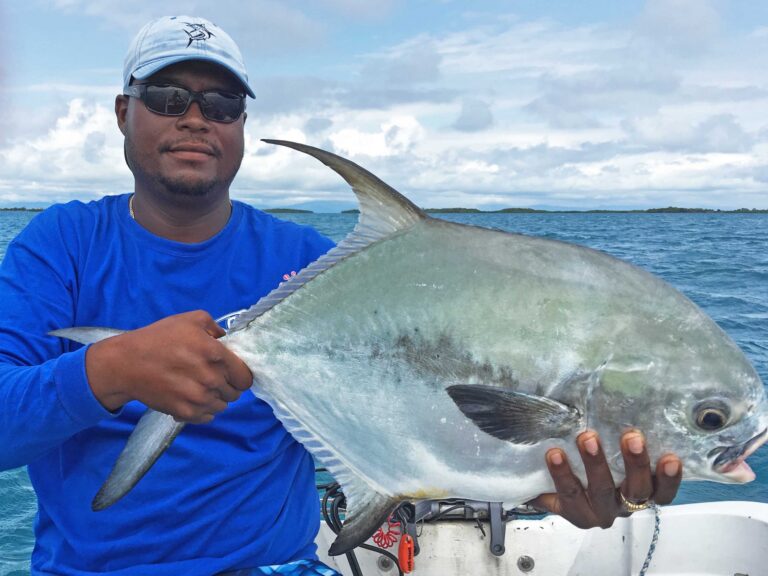 Growing up.
Born in Belize City, Jermaine resides and works the sea full time, covering all of Belize's territorial waters. Throughout school, his time was shared with family in Placencia and on various Islands all over the Country. Overtime he gained an extensive knowledge of our ports, atolls and entire coastal waters of Belize.Trained by the good ole school fishermen, he is capable of providing safe, professional fishing charters with a wealth of knowledge left behind by his elders. All this was made possible by the perseverance and hard work of a dedicated seaman.
After 10 years as a marine pilot between Big Creek and mostly Belize City port, Jermaine decided to follow his passion and get back on the water. It was also a way to be closer to Family and mentors including, but not limited to: Joel, Carlton, David Charles "Brads", Lincoln, Hopetown and Noel Westby, along with the Leslie and Faux family of Placencia.
Taking part in the Belize Game Fish Association (BGFA) and Frenchie's Offshore Open Fishing Tournament out of the Lazy Lizard in Caye CaulkerIn May 2016, where White Marlin was caught and release by Placencia based Team Screaming Reels captained by Jermaine Cain.
Thanks to all who contributed to our cause, Nauti By Nature wouldn't have it any other way.
Nauti by Nature is the name of Jermain's flats boat, he knew the name could go much further representing and defining his fishing charter company, Nauti by Nature, located on the lagoon side of Placencia, near MnM Service station. Our Fishing company is 100% Belizean owned and operated, so you get the authentic Belizean experience.
The company practices catch and release and offers Guided fishing services to the reef, flats and other fishing spots offshore. Various types of fishing arranged: Fly Fishing Trips, Deep sea fishing Trips, Reef fishing, Trolling and other sports fishing options. Fish for various species of fish miles offshore.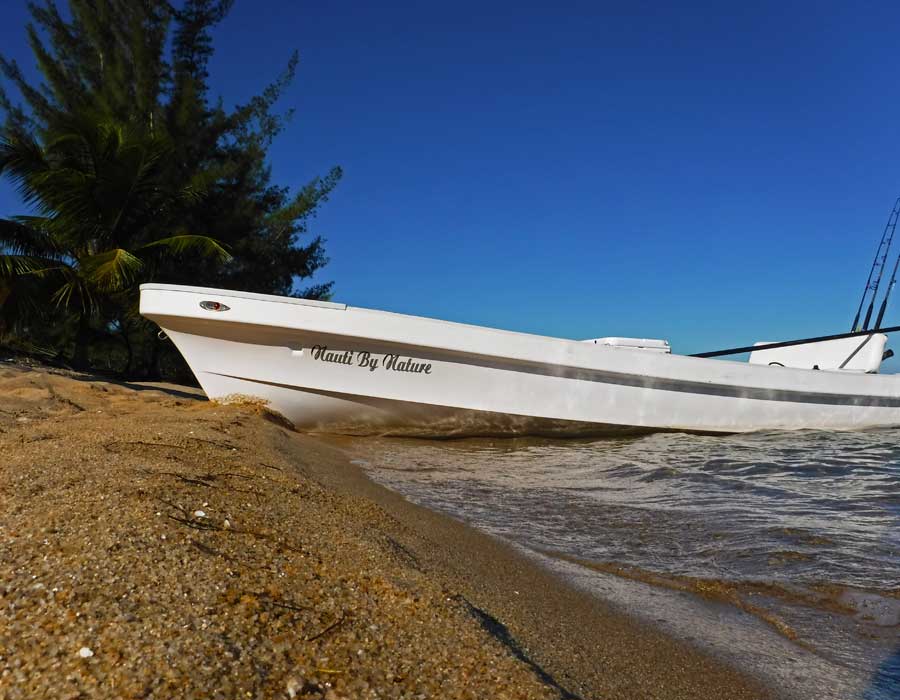 At Nauti by Nature, the name says it all. You could customize your fishing package incorporating various types of fishing along with snorkeling, island hopping or camping for a fishing adventure like no other. The fishing season is good all year round in Belize and the availability calendar is open for fishing opportunities.
Rods, Reels, lures and at times live bait is provided for a great day of fishing.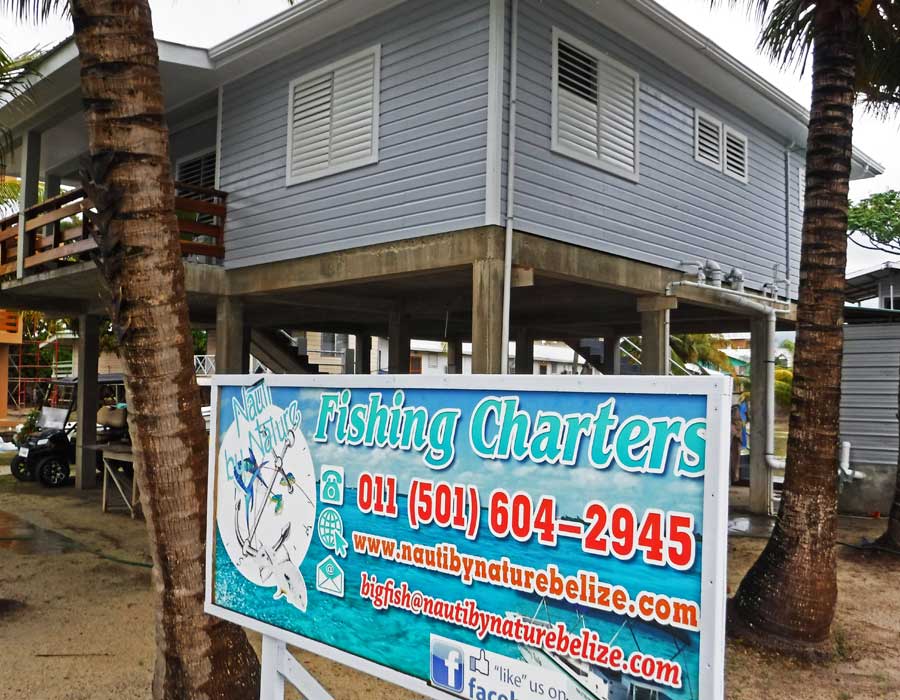 Captain Jermain is familiar with the entire territorial waters of Belize and can offer a wide range of custom saltwater fishing around the areas of Placencia and Belize City. All tours are carried out with the finest in fishing tackle and techniques. Traditional methods and safety are our guidelines in which this company was built.
A full-day Fishing Charter is from 6 a.m to 4 p.m, Gears, lunch and various refreshments included.
Mission Statement
In everything you do, it should have your best input to produce the best results. This is what drives Nauti by Nature every day on every tour. It's our responsibility to provide the best fishing charter the day and weather would allow, with proper strategic planning on every pursuit.
Vision Statement
My Family made a name in this business and I intend to make them proud. Prestige is my operational level, learning is an opportunity. Overtime experience, techniques and my fleet will grow to greater levels. This is my world and I'm at home. There's no limit as to how far this little business can go.
Fantastic experience! Our family of 4 went on a full day trip in search of bonefish, permit, and tarpon on a spin cast. Our daughters (12,7) and ourselves are avid fishers who were searching for a new experience.
In May 2016 White Marlin release by Placencia based Team Screaming Reels captained by Jermaine Cain.